You know what's crazy?
Before moving to San Antonio in 2014, I had never heard of Juneteenth. Never. After learning about it, I wondered why it's not widely talked about and celebrated outside of Texas. Juneteenth is such an important part of American history! Though, considering the rampant racism that exists in this country, it's not hard to guess why a holiday that celebrates Black liberation is not as recognized.
The majority of my followers are fellow Grenadians and other West Indians who I'm assuming may not know about Juneteenth either. Even though it's an American celebration, we know about July 4th and other prominent American holidays back home, so why not Juneteenth?
Here's a quick run down of the holiday so we can celebrate blackness together, internationally, as well as a few tips for non-Black people on how they can celebrate* Juneteenth too.
*it's important to remember that Juneteenth is about and for BLACK PEOPLE. Non-Black folks can participate in Juneteenth but the celebration is not for you.
What is Juneteenth?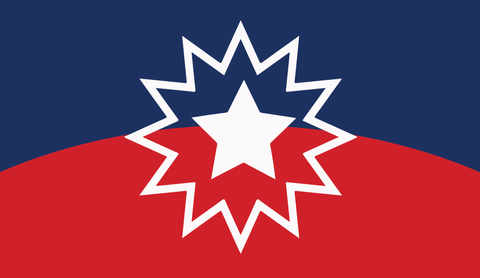 Juneteenth is a celebration of the true emancipation of Black people from slavery in the U.S.
President Lincoln signed the Emancipation Proclamation in 1863 but it wasn't until two years later on June 19th, 1865 that troops came into Galveston, Texas and informed the slaves that they were free. African Americans now celebrate their freedom annually and the tradition has spread nationwide. That is why Juneteenth is also known as Freedom Day.
What are some Juneteenth traditions?
Juneteenth is all about celebrating blackness. There is no right way to celebrate Juneteenth because blackness doesn't look the same everywhere! However there are a few traditions associated with the day.
Parades – many cities across the U.S. host Juneteenth parades that include marching, singing and dancing in the street.
Cookouts at the Park – Black people love a good park cookout and on Juneteenth you can find groups of family and friends celebrating with food and music at local parks.
Food – speaking of food, some Juneteenth staples include red drinks, fried chicken, BBQ, collard greens, potato salad and watermelon.
Honoring Black Excellence – a lot of people highlight the work of prominent black authors and artists such as Maya Angelou and Angela Davis.
How can allies celebrate Juneteenth?
Research Juneteenth and why it's celebrated! – Click here for the official Juneteenth website. Then post content about the importance of Juneteenth to Black folks in America and why it should be an official, nationally recognized holiday.
Shop Black! – Try to only support black businesses today, whether it's a black restaurant, content creator or beauty brand.
Donate to black organizations and sign petitions! – Take this time to continue being an acive ally. This link has all the resources you need.
Remember the Black lives that were lost this year to police brutality and racism! – Know their names. Know their stories. Sit and think about how their last moments were spent and what may have happened to you in a similar situation.
Don't center yourself or force it! – Don't exploit the one black friendship or relationship you have. Don't post photos of yourself immersed in Black culture. That's tone deaf and unnecessary.
Post your selfies another day! It literally won't hurt to refrain from posting personal content for one day. If you don't have anything to post that genuinely celebrates Blackness, go ahead and mute yourself again for the day.
Once again, Happy Juneteenth! Here's to celebrating black joy and liberation for years to come!